---------Career and Academic Counselling--------
Jo-Anna Meurs 
Kate Andrews High School:
Mondays, Tuesdays, Thursdays, Fridays (403-345-3383) 
Coalhurst High School:
Wednesdays (403-381-4812)
Email: jo-anna.meurs@pallisersd.ab.ca
EPIC Day
Exploring Possible Industries and Careers
Wednesday, February 7, 2018 - Exhibition Park
Students will be registered in one of four sectors - Agriculture, Health, STEM or Trades
They will meet hosts working in that specific industry during the morning - students can start their own network of contacts.
They will participate in interactive displays - rather than just talking to hosts, students will get to experience a small part of the job and gain a greater insight into what the occupation involves.
They will learn what it takes to work in that specific industry, including the highlights/lowlights of the job. 
After lunch, students will have an opportunity to explore the other three sectors, or return to hosts they might have missed in their sector earlier in the day.
Spots are limited so come and speak to your Career Counselor today about applying. 
http://view.dreamstalk.ca/careertransitions/EPIC.php
Scholarship Websites
Scholarship Websites:
          https://studentaid.alberta.ca/scholarships/
www.scholarshipscanada.com
www.alis.gov.ab.ca/scholarships
www.aucc.ca
www.canlearn.ca
www.studentsscholarships.org
www.albertascholarships.ca
www.scholarships4students.com
Student Loans

The Alberta and Canada governments provide student loans and grants to help you reach your post-secondary educational goals.
When you apply as a full-time student, you are considered for both Alberta and Canada student loans and grants. Financial assistance is also available for students studying part-time.
https://studentaid.alberta.ca/
Alexander Rutherford Scholarship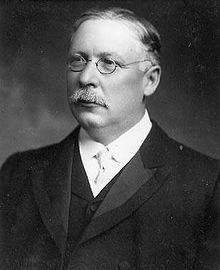 Purpose: To recognize and reward academic achievement at the senior high school level and to encourage students to pursue post-secondary studies.
Value: Up to $2500
Eligibility: Apply once your final official high school transcript marks are available and when you are enrolled in full-time post-secondary studies. Anyone with averages of 75% or higher in any of Grade 10, 11 and 12 will recieve the scholarship. Make you sure you apply! 
How To Apply: https://studentaid.alberta.ca/applying-for-funding/how-to-apply.aspx
More info: https://studentaid.alberta.ca/scholarships/alberta-scholarships/alexander-rutherford-scholarship/
Odenza Marketing Group Volunteer Award December 30, 2017 Deadline
Odenza Marketing Group Volunteer Award ($500)

Student Eligibility:

A) Be between the ages of 16 and 22 on December 30th, 2017

B) A student must also possess a GPA of 2.5 or higher in his/her last academic year.

C) A student must have contributed at least 50 hours of volunteer (non-paid) service within his/her community over the last 12 months. Please ensure that you have completed this amount of hours and that a person within the organization(s) is willing to confirm that you have volunteered this amount of time. (Note that we will only contact the organization(s) in the event that you are chosen as the scholarship award winner.)
* There is an essay component to the applicaton

Applications can be found by going to:
http://www.odenzamarketinggroupvolunteeraward.com/
Terry Fox Humanitarian Award Deadline February 1, 2018
The Award is highly competitive and we consider the most suitable candidates to be those who demonstrate the ideals of Terry Fox - true humanitarians, individuals who are compassionate,  and altruistic in their intention to improve the lives of others and human welfare overall. 
Online application and further eligibility criteria is available at www.terryfoxawards.ca
Canada's Luckiest Student Scholarship and Prizes April 30, 2018
So what's this contest all about?
It starts with $20,000 for you to use for school; a Contike Eurotrip for 2; Groceries for a year and it only gets better from there. Throughout the contest, we'll keep adding new prizes until you just can't take it anymore.
The best part is there is no requirement other than being a Canadian student over the age of 16. You don't have to be an all-star student. You don't have to be good at sports. You don't have to be talented. You just have to enter!
Yes, one student really will win everything. But only if they've opted in to all the prizes. Don't worry, we'll tell you every time we add a prize, so you won't be left out.
The winner will be chosen at random from all eligible entries. Increasing your entries using the Extra Entries tab on the contest dashboard increases your chances to win. It's that simple.
Due: April 30, 2018
You must join Student Life Network in order to apply.  
http://cls6.studentlifenetwork.com/
Peter Elzinga Family Foundation Scholarships. Deadline June 1, 2018
$600-$2000
Applicants must complete an application form and provide three letters of reference. Applicants must also include a cover letter stating why they are applying for the scholarship and why he/she has selected their course of study. 

Applicants will be selected on the basis of maturity, leadership, and citizenship qualities with preference given to those who demonstrate financial need.
http://www.peterelzinga.com/scholarships
Stuck At Prom Scholarship. Deadline June 1, 2018
The Stuck at Prom Scholarship Contest challenges students to create prom outfits using Duck Tape and wear them to prom for a chance to win scholarship cash.
First Place: $10,000 
Second Place: $5,000 
Third Place: $3,000 
Runners-Up: $1,000 
Singles Winner: $1,000 
http://stuckatprom.com/how-it-works/official-rules
Woodman White & Associates Scholarship - July 1, 2018
Woodman White & Associates is a Public Accounting firm in Lethbridge, Alberta that is committed to promoting and encouraging today's students to pursue continuing education in the field of Business Management with an emphasis in the field of Accounting. The scholarship is intended to assist and encourage Southern Alberta students in their pursuit of this goal. 
Award Value: One award of $3000 - payment is made over 3 years and is dependent on applicant meeting yearly qualifications. 
Eligibility:  Applicants must
Be a Canadian Citizen and an Albertan resident
Be enrolled full-time in a Canadian post-secondary program, pursuing  degree in Accounting, Commerce, or Business Management.  
Selection Criteria: One Student will be selected from all applicants to receive the award. 
Combined average final mark of English 30-1 or 30-2 and Math 30-1 or 30-2. 
Submission of an essay (250 words maximum) responding to the question "Why ethics, honesty, and integrity are essential characteristics of an Accountant."
Completion of any BIT Financial Management Courses/Projects or Practicums taken between Grades 10 and 12. 
Application is available in Career Counselors Office.
http://woodmanwhite.ca/about-us/scholarship/
Hammock Stand Expert Scholarship. Deadline August 1, 2017
This $1000 scholarship always goes to a student that shares the best story on traveling without spending money. For this, you are free to talk about any trip that you went for without using cash and your experiences.
Stories should be between 700 and 1000 words and describe your experiences in an interesting and detailed way. Also, it is important to make sure that the piece is 100% original which you can quickly ascertain with a plagiarism checker and that it is free of grammatical and spelling mistakes.
http://hammockstandexpert.com/scholarship/
Dustin Beyer Memorial Scholarship KATE ANDREWS SCHOLARSHIP
Dustin Beyer Memorial Scholarship
Value of $1000
Awarded to a graduating Grade 12 student from Kate Andrews who intend to pursue post-secondary education (college, university, or trade school)
Be a well-rounded individual involved in the life of school and community (community service, 4-H, school band, church activity, volunteer, hockey, or other sports, etc.)
Provide a letter addressed to the Beyer family indicating why the student feels he/she should qualify to receive the scholarship and detailing their involvement in school activities and their community
The recipient  will be selected by the Beyer family 
Chilako Drilling & Coaldale Hydraulics Award KATE ANDREWS SCHOLARSHIP
Chilako Drilling & Coaldale Hydraulics Award
Value of $3000
Awarded to a graduating Grade 12 student from Kate Andrews who will be attending Lethbridge College in the School of Engineering Technologies
Preference will be given to a student in the Civil Engineering Technology program
Must register at Lethbridge College in the same calendar year as grade 12 graduation
Selection will be based on demonstrated dedication initiative, financial need, and successful completion of high school diploma
Kate Andrews Scholarship Committee will shortlist candidates to be submit to the Delong family
The recipient will be selected by the Delong family
Jeremy Dickout Memorial Scholaship
Value of $500
Awarded to a graduating Grade 12 Student from Kate Andrews who intends to pursue a post-graduate studies in their field of choice
Achieved a respectable average in Grade 12 based in teacher assigned marks
Has demonstrated genuine consideration, courtesy, and respect for fellow students, teachers, and staff
Has shown involvement in school and community activities on a volunteer level
Kate Andrews Scholarship committees will shortlist up to 4 candidates to be submitted to the Dickout family
The recipient will be selected by the Dickout family
Nelson Civic Leadership
Calling all student leaders and change makers!
Are you a Canadian student completing your final year of high school?
Do you have a minimum 75% average?
Are you making a difference in your community?
If you answered YES to all the above you may qualify for a $5000 scholarship from Nelson education. 
Apply online at www.nelson.com/scholarship