---------Career and Academic Counselling--------
Jo-Anna Meurs  
Scholarship Websites
Scholarship Websites:
          https://studentaid.alberta.ca/scholarships/
www.scholarshipscanada.com
www.alis.gov.ab.ca/scholarships
www.aucc.ca
www.canlearn.ca
www.studentsscholarships.org
www.albertascholarships.ca
www.scholarships4students.com
https://www.enmax.com/community/scholarships
Student Loans

The Alberta and Canada governments provide student loans and grants to help you reach your post-secondary educational goals.
When you apply as a full-time student, you are considered for both Alberta and Canada student loans and grants. Financial assistance is also available for students studying part-time.
https://studentaid.alberta.ca/
Alexander Rutherford Scholarship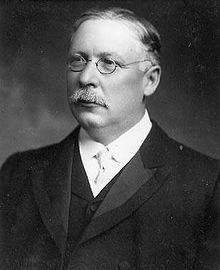 Purpose: To recognize and reward academic achievement at the senior high school level and to encourage students to pursue post-secondary studies.
Value: Up to $2500
Eligibility: Apply once your final official high school transcript marks are available and when you are enrolled in full-time post-secondary studies. Anyone with averages of 75% or higher in any of Grade 10, 11 and 12 will recieve the scholarship. Make you sure you apply! 
How To Apply: https://studentaid.alberta.ca/applying-for-funding/how-to-apply.aspx
More info: https://studentaid.alberta.ca/scholarships/alberta-scholarships/alexander-rutherford-scholarship/
Royal Canadian Legion Ladies Auxiliary Bursary
Deadline - August 31
Application Available at the office
Monsanto Fund Opportunity Scholarship Program - May 31
Monsanto Canada will provide approximately 65 scholarships to deserving high school students across the country entering their first year of post-secondary education in agriculture, food science, or culinary arts, at a Canadian college or university.  Each scholarship is valued at $1500 and will be awarded to students who meet the criteria set out in the application form. 
Complete applications, including an application essay, must be post-marked no later than May 31, 2018.
If you require an application form visit http://www.monsanto.ca/ourcommitments/Pages/OpportunityScholarship.aspx
Canada's Luckiest Student Scholarship and Prizes April 30, 2018
 So what's this contest all about?
It starts with $20,000 for you to use for school; a Contiki Eurotrip for 2; Groceries for a year and it only gets better from there. t.
Due: April 30, 2018
You must join Student Life Network in order to apply.  
http://cls6.studentlifenetwork.com/
Peter Elzinga Family Foundation Scholarships. Deadline June 1, 2018
$600-$2000
Applicants must complete an application form and provide three letters of reference. Applicants must also include a cover letter stating why they are applying for the scholarship and why he/she has selected their course of study. 

Applicants will be selected on the basis of maturity, leadership, and citizenship qualities with preference given to those who demonstrate financial need.
http://www.peterelzinga.com/scholarships
Stuck At Prom Scholarship. Deadline June 1, 2018
The Stuck at Prom Scholarship Contest challenges students to create prom outfits using Duck Tape and wear them to prom for a chance to win scholarship cash.
First Place: $10,000 
Second Place: $5,000 
Third Place: $3,000 
Runners-Up: $1,000 
Singles Winner: $1,000 
http://stuckatprom.com/how-it-works/official-rules
Woodman White & Associates Scholarship - July 1, 2018
Woodman White & Associates is a Public Accounting firm in Lethbridge, Alberta that is committed to promoting and encouraging today's students to pursue continuing education in the field of Business Management with an emphasis in the field of Accounting. The scholarship is intended to assist and encourage Southern Alberta students in their pursuit of this goal. 
Award Value: One award of $3000 - payment is made over 3 years and is dependent on applicant meeting yearly qualifications. 
Eligibility:  Applicants must
Be a Canadian Citizen and an Albertan resident
Be enrolled full-time in a Canadian post-secondary program, pursuing  degree in Accounting, Commerce, or Business Management.  
Selection Criteria: One Student will be selected from all applicants to receive the award. 
Combined average final mark of English 30-1 or 30-2 and Math 30-1 or 30-2. 
Submission of an essay (250 words maximum) responding to the question "Why ethics, honesty, and integrity are essential characteristics of an Accountant."
Completion of any BIT Financial Management Courses/Projects or Practicums taken between Grades 10 and 12. 
Application is available in Career Counselors Office.
http://woodmanwhite.ca/about-us/scholarship/
Hammock Stand Expert Scholarship. Deadline August 1, 2017
This $1000 scholarship always goes to a student that shares the best story on traveling without spending money. For this, you are free to talk about any trip that you went for without using cash and your experiences.
Stories should be between 700 and 1000 words and describe your experiences in an interesting and detailed way. Also, it is important to make sure that the piece is 100% original which you can quickly ascertain with a plagiarism checker and that it is free of grammatical and spelling mistakes.
http://hammockstandexpert.com/scholarship/