Fitness is a Lifestyle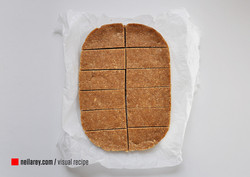 Make fitness a lifestyle.  It provides balance, muscle strength, cardiovascular health and stress release.A protein snack you can make pre/post workout or a healthy alternative to candy.  Homemade no bake protein bars neila rey.  Peanut butter, coconut milk, protein powder, rolled oats. 
K.A.H.S. Weekly Nutrition Tip 3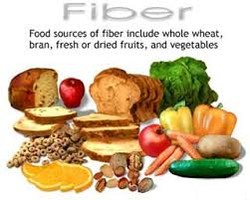 The new healthy is NOT ABOUT DIETING.  It's a way of life and wow is it DELICIOUS.
Adding fiber throughout your day can help battle cancer, diabetes and heart disease.  Try these no fuss ideas: 
Add or blend flaxseed, chia seeds, or bran to smoothies.
Top oatmeal or yogurt with almonds, walnuts, or raspberries.
Fold in green peas or lentils into salads, soups, or pasta.
K.A.H.S. Weekly Nutrition Tip 2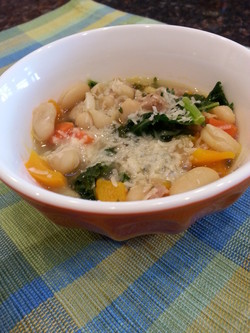 WHITE BEAN SOUP WITH TURKEY SAUSAGE AND KALE  (takes 20 minutes)
1 TBSPN. oil (any type)
1 15oz - 19oz can white beans (drained and rinsed)
2 cups chicken stock  PLUS 1 cup water
3 Italian-style Turkey or Chicken sausage (raw)
1/2 red bell pepper (diced)
1 cup kale chopped (stems removed)
2 garlic cloves chopped
Thyme, parsley, basil, to taste.  Fresh or dry
Salt/pepper to taste
Heat oil in a large pot.  Remove sausage meat from casing and fry till no longer pink.  Add pepper, garlic, thyme, herbs and sauté for 1 minute.  Add beans, stock, water, salt and pepper, then bring to a boil.  Reduce heat to a simmer and add chopped kale.  Cook for 5min. or until kale is tender.   
TIP: use whatever vegetable you have on hand fresh or cooked.  Carbs 13g..Fats 2g…100 cal/serving
K.A.H.S. Weekly Nutrition Tip
Feb 5, 2014
Reading Nutrition Facts on food packages is as important as the food you put in your mouth.  Take a look at the percent of FATS and CARBOHYDRATES on the label particularly if you want to stay fit.
Limit your choice for battered and fried food to twice a month.
Find Resources on Health & Wellness
Click on the Link to Read the Article
Healthy Eating Resources:
My Amazing Little Cookbook- Healthy U
Single Serving Package Food List
Active Living Resources:
Tips to Get Active - Ages 12-17
Fun Friendly Activities For You & Your Family
Healthy Eating/Active Living Resources:
Healthy Eating Active Living (HEAL) Booklet - Age 13-18
Find Out More About Comprehensive School Health:
Alberta Healthy Schools Community Wellness Fund